Archive for 'Furniture'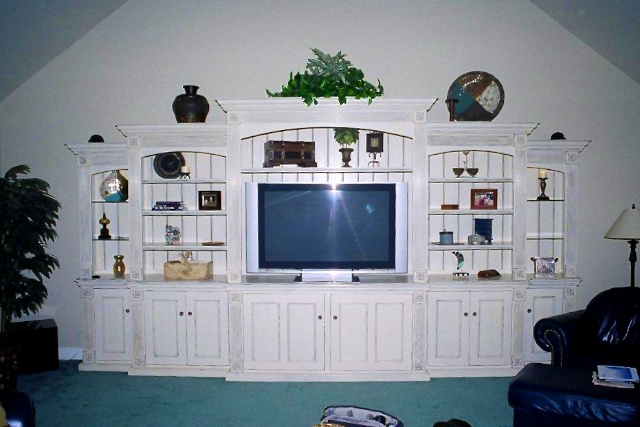 Free-standing Maple TV Cabinet with lots of display area. This piece is a good example of bi-height and bi-depth. Finished with white lacquer rubded through to brown with a satin top coat.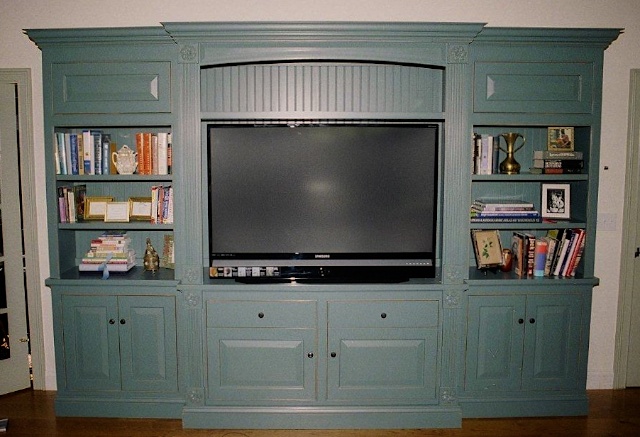 Free-standing maple unit for TV and storage with decorative column trim and flower rosettes. Finished with blue lacquer paint rubbed trough with satin clear top coat.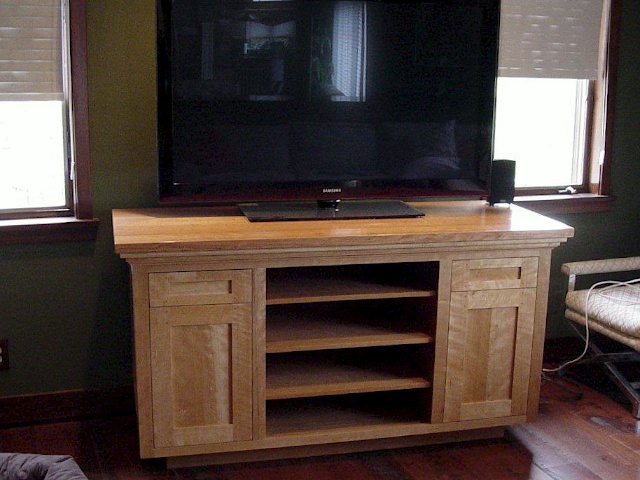 TV Cabinet is built from quarter-sawn cherry and finished with clear-coat satin lacquer. Arts & crafts doors have decorative square pegs in the corners.