Archive for 'Bars'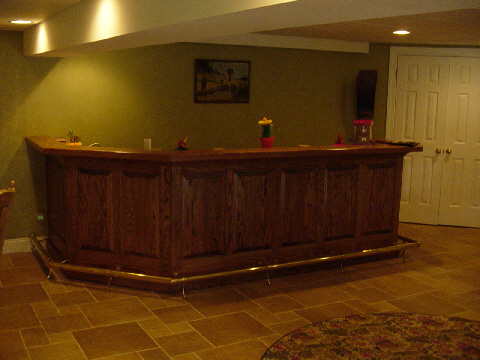 This basement bar is made of red oak and distressed. Brass foot rail with black laminate cabinetry behind.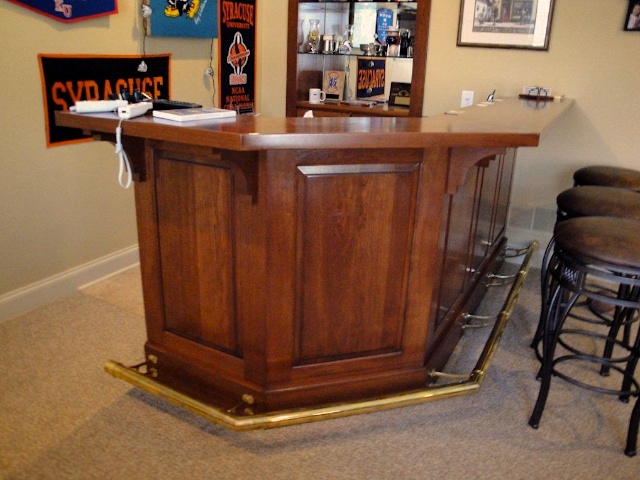 This basement home bar is made of cherry with a brass foot rail, back bar cabinetry for display with glass shelves and mirror. Bar cabinetry in black laminate and aresa for small fridge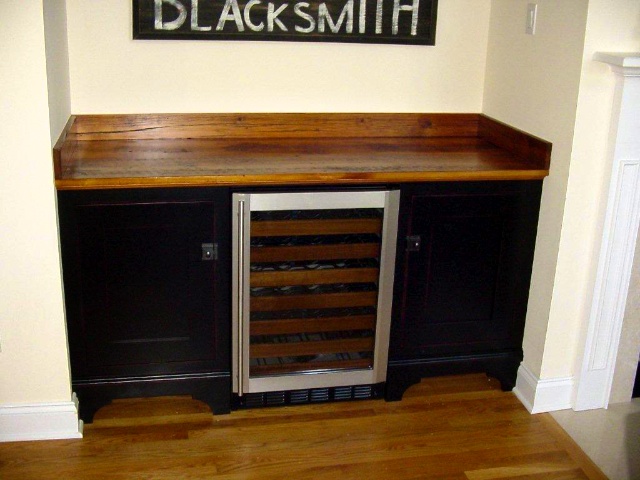 Family room dry bar with re claimed pine top. wine locker slipped between two cabinets to store bottles and glasses. Finish is a warm rub through from black to red.